About this webinar
Building Problem Solving Mindset
Problem-solving is the process of identifying a problem, developing potential solutions, and deciding on the best course of action.
A problem-solving mindset is an essential skill set for anyone. A problem-solving mindset aids in maintaining control of the environment while exploring new opportunities.
Coming up with solutions to problems does not end there. It necessitates some level of immersion, which will always improve your understanding of the problem. However, this procedure can be complicated. It is easy to lose sight of the big picture, start focusing on the wrong problem, get bogged down in trivial details, and rush to solutions rather than understanding the problem. Building anything necessitates prior knowledge of the problem; this aids in the development of an appropriate solution.
Before proceeding with any solution, it is necessary to comprehend the following points:
Recognize the root causes of problems, Surmount short-term crises, Create long-term problem-solving strategies. Convert problems into opportunities and adopt a fresh perspective.
You'll be able to solve problems in your role more effectively as your industry knowledge grows. However, there are a few universal problem-solving skills that we all require.
Speakers/Mentors
Mr. Monis Shamsi
Entrepreneurship, Strategic Intervention, Community Building
Mr. Monis Shamsi is a passionate educator, community aggregator & social entrepreneur. He is the Founder-President of a volunteer-driven NGO "You Can Foundation" and also a Chief Strategist for BNPS International. He is associated with Bharat National Public School as well. Mr Shamsi is a mentor at University of Westminster London, StartupIndia and Eureka E Cell IIT Bombay. He is also on the advisory board of multiple not-for-profit organizations. He has also been mentoring students, entrepreneurs & young leaders.
Benefits Of Webinar
It It will help you to understand the cause of the problems,

It will help you in brainstorming more ideas

Learn how you can turn your problems into great opportunities

Problem-Solving Skills will help you in building your Confidence
Webinar Stats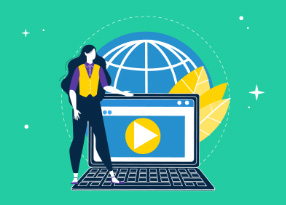 Reach:

Engagement:

Website Sessions:

Registrations: 3