About this webinar
Building Public Speaking Skills
To begin with, we must comprehend Public Speaking: What Is It?
The skill of speaking to an audience persuasively is known as public speaking. Your capacity to communicate clearly and assurance to an audience, whether they are people you already know or a large group of strangers, demonstrates your public speaking abilities.
Any society's foundation is effective communication. It enables us to connect, have an impact on choices, and inspire change. One of the most crucial and feared kinds of communication is public speaking. Public speaking is a crucial talent to have in the workplace.
Public speaking is a crucial ability, yet most schools do not instruct pupils in it. Public speaking abilities are also seen by many parents as being unimportant. Public speaking abilities are very critical for a child's development, so teachers, principals, and parents should understand that ignoring them is not a smart move. We shall talk about how important public speaking is for a child's achievement in this article.
Public speaking requires interaction with the audience. Reiterating the significance of public speaking in our daily lives, interaction with people is essential. Some people could come up to you and begin asking questions as soon as you finish. This will spark a conversation, and we'll assist you in meeting new people on a personal level.
When this occurs, make an effort to pay attention to the individuals who are approaching you, initiate a conversation with them, and get their feedback on your presentation. You will create new friends and connections this way. How can we assist our kids be better public speakers given that we know it's a valuable talent with lots of advantages? The truth is that we don't need to force them to speak in front of a large audience or go on stage in order to assist them. All we have to do is assist them in developing their speaking abilities through numerous speaking exercises.
Speakers/Mentors
Mr. Yash Tiwari
Global Youth Mentor, Public Speaker, TED Talks and Josh Talks
Yash Tiwari, (verified social presence on Facebook) An Global Youth Mentor, Is A #1 Bestselling Author Having Written Multiple Books, Has Delivered 6 TED Talks And 3 Josh Talks, Is A Public Speaker, Mental Health Awareness Advocate, A Youth Influencer, With His Critically Acclaimed Debut Novel "A Celebration In Tribulation" Written At The Age Of 16. He Has Also Authored "PANDEMIC 2020 - Rife Of The Virus" World's First Fiction Novel On The Ongoing Corona Virus Outbreak, For Which He Has Received The "India Book Of Records" as well as the "ASIA BOOK OF RECORDS" International Award For Being The "Youngest Author To Write A Fiction Novel On COVID19." Yash Has Authored "Blisters Of The Battle" Novella That Topped The Amazon Bestseller Chart On #1 Ranking For Multiple Categories. He has also initiated multiple books as Charitable Literary Initiatives, two of which are – "Poverty, A Global Concern" and "Mental Health, Tales And Conundrums", profits from both of which have been donated to social welfare organizations in charity to urge writers for utilizing their passions for a purpose and the greater good.
Benefits Of Webinar
1) Better communication abilities
2) A rise in confidence
3) Planning knowledge
4) The ability to persuade
Webinar Stats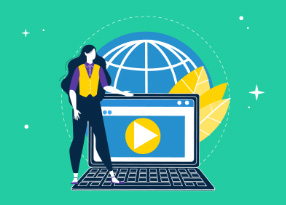 Reach:

Engagement:

Website Sessions:

Registrations: 3