About this webinar
Career In Media
Media is a highly popular (and therefore competitive) field, so the experience is critical. You'll need to be motivated and persistent in your applications.
To gain work experience and build up a portfolio of work, contact radio, television, newspaper, PR, or advertising agencies (whichever match your career preferences) and ask about opportunities. Look out for summer placements, part-time and voluntary opportunities while on your course during the summer holidays or evenings and weekends. It may also be useful to get involved with your university radio station, paper, or publications office.
Some courses offer the opportunity to undertake a work placement with a media or related company. This provides an excellent opportunity to develop practical and professional skills and to make industry contacts.
This webinar will give you rich insights on the possible career options available in Media and how to take this interest forward.
Speakers/Mentors
Anupriya Anil
Media Corporate, Assistant Professor
Anupriya Anil is an Assistant Professor (Journalism and Mass Communication) at Fairfield Institute Of Management & Technology -GGSIPU. With her expertise in the field of media, she has been a Client Servicing Executive in Fables and a Branding and Marketing executive in Flint Incorporated. companies. A UGC NET exam (June 2019) qualifier and 2 years experience holder in advertising she aims at learning and delivering the best of her intellect and skills to the world. With this, she did Advanced Diploma in French to explore more possibilities on her way of learning.
Benefits Of Webinar
The webinar will be beneficial as:
The students will get insightful takeaways on the subject of their choice.
The students will also be able to get a roadmap of where to start and what to do in the field.
This webinar will be in general helpful for those students and people who like journalism and mass communication.
It will be a knowledgeable session for all the groups concerned.
Webinar Stats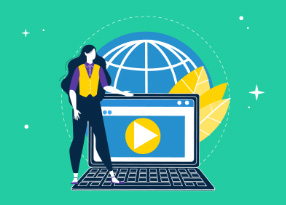 Reach: 455
Engagement: 101

Website Sessions:

Registrations: 10