About this webinar
Communication As An Important Tool For Students
Whether a child is talking to a teacher, parent, relative, or a friend- communication skills helps a child communicate and express thoughts effectively with their parents, teachers and peers. These skills also help a child in the long run with great communication and interpersonal skills at work. Knowing how to communicate in a precise and clear way is very essential. To know how to get your message across without causing any misinterpretation or offending another person, it's essential to understand communication in a better way.
For students, it is important as good communication will help them not only at school, their homes but also later on in their professional life.
If you wish to be heard and understood, the basic thing to work on is expressing yourself in the right manner. Let this webinar help you to get started with learning the basics of good communication skills.
Speakers/Mentors
Ms. Bhavani
Communication, Writing, Publishing
Ms. Bhavani has more than 14 years of working experience in the publishing industry. She has worked as an editor, writer, author, and content developer for different age groups covering diverse subjects including qualitative experience in editing, writing, verifying, analyzing, and updating the content according to the prescribed level specifications. She conducts various workshops for professionals for communication skills. As a writer, she has had diverse experience with content writing and media awareness.
Benefits Of Webinar
1. Get to learn the importance of good communication skills.
2. Improve your communication at school, home and prepare yourself for your career.
3. Interact directly with the FairGaze mentor for best tips and to settle your doubts.
4. Learn how the right communication tips can help you express your thoughts in an effective manner no matter who you're talking to.
Webinar Stats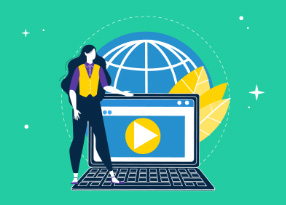 Reach:

Engagement:

Website Sessions:

Registrations: 3