About this webinar
Cultural Diversity & Sensitization In The Classroom
Human beings cannot be devoid of culture. It is not just the language you speak or the religion you follow, culture is more about beliefs and one's behavior as a social animal in the society. A classroom is a very crucial part of a student's upbringing and interaction with each other, hence a tolerant and homogenous setup is of utmost importance which can be spearheaded by the teacher amicably and positively in the right direction.
In today's global world, where we have students from very diverse and varied backgrounds, this sensitization assumes a lot more importance.
This webinar aims at discussing how innovative and creative approaches can be adopted by teachers to sensitize students towards the apparently differently appearing habits and people. In this way, what could be less understood by students will result in a beautiful co-existence of different cultural traits, opinions, and actions and lead to immense sensitization in the classroom.
Teachers' role will therefore be that of a lighthouse, to guide the students to celebrate in a constructive manner their diversities.
We have arranged this webinar 'Cultural Diversity & Sensitization In The Classroom' to discuss the intricacies of this burning and useful issue. It is specially designed for the teachers who do not only teach the students the three R's but also a lot more about handling life and its intricacies in the classroom.
We have arranged exclusively for this session Prof Nita Verma, Associate Professor of History who will be throwing in-depth light in the various cultural dimensions and challenges that exist in a classroom and have to be handled very delicately and with utmost care.
So, we are sure that through this webinar Prof Nita Verma will delve into the depth of the intricacies of being culturally aware in the classroom particularly to sensitize the diversified students that we normally cater to.
Speakers/Mentors
Prof. Nita Verma
Historian
Prof. Nita Verma teaches history at the University of Delhi. She has 38 yrs' teaching experience in undergraduate and postgraduate classes.
Nita's early school was in the US. where her father went on a Fulbright Scholarship. 1968 onwards she studied in DPS, Mathura Road from where she passed out with flying colors. Then she went on to major in History from Hindu College, University of Delhi. Subsequently, she did her research and published a book and numerous papers. Nita is a member of several Indian n international Academic associations.
Lately, she has started teaching online 1-1 underprivileged students of Uttrakhand & Delhi. She is also a motivational speaker having held sessions in Corporates, educational institutions, and even the WHO. She is on the spiritual path for the last 2 decades. Nita Is an organizer & volunteer with the Art of Living.
For the past 6 years, she is an online global counselor. The University of Delhi has also appointed her counselor for the Students to hand stress & anxiety especially during the Pandemic Nita's stress-bursting, confidence building, and positive mental thinking meditational workshops are very popular. Her quest for learning continues unabated. Her Mantra for life is- SHARING IS CARING
Benefits Of Webinar
It will be an enriching session for teachers.
It will throw light on the right kind of ways to manage a diverse classroom.
The session will gain you insights into how a better interaction can be created among students.
It will help you teach your students how some differences can be accepted and celebrated beautifully.
Webinar Stats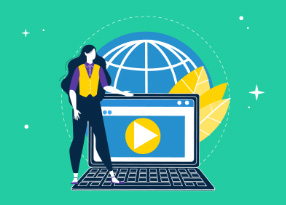 Reach:

Engagement:

Website Sessions:

Registrations: 33