About this webinar
Cyber Security As A Career
We live in a world of Technology. Today technology has become so advanced that we can get everything just with a click. Today everything is online starting, from your details to everything you do in your daily life. It has become tremendously difficult for a person to keep his personal life away from his social life. People today share online. It has given rise to a lot of crimes which we refer to as Cyber Crimes. It includes Voice Phishing, Eavesdropping, Online Fraud, and many more. People are not even aware that their work is under the watch of someone sitting behind a computer.
Security companies have designed many programs for the security of computers and all the smart devices we own. But are they protecting our devices or taking them a step closer to being watched is a fact we are not aware of as of yet. Today Cyber Security is considered the top priority in IT. The preference of a person pursuing IT is very high.
In this session, the mentor will talk about Cyber Security and the various career options. He will help us understand the cyber world better. The mentor will also discuss the steps to take to keep your data and details safe.
Speakers/Mentors
Lakshit Verma
Cyber Security
Lakshit is an Independent Security Researcher, Ethical Hacker, and Osint Evangelist, Freelance Consultant to Law Enforcement Agencies and Founder of We Are Plymouth's Foundation! He is also a Curator and Influencer at Rex The Campus Connect.
Benefits Of Webinar
Attend this webinar to:
-Know about Cyber Security.
-Know about various career opportunities.
-Interact with the mentor and try to resolve your doubts.
-Know about different types of cybercrimes.
-Know about the ways to keep your data and details safe.
Webinar Stats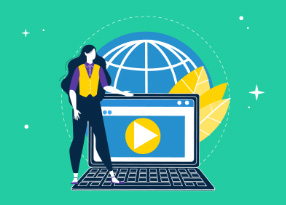 Reach:

Engagement:

Website Sessions:

Registrations: 169