About this webinar
Dussehra Décor: A Fun DIY Session
DIYs are fun and amazing. Everyone loves to do that. The most amazing thing about DIYs is that you don't have to buy any costly products from the market and you can make gorgeous and beautiful decor products just by using your waste materials or the stationery that you have at home.
There are so many types of DIYs that you can engage in and create lovely products out of the same. It does not require you to buy a lot of things but make use of the already available things at home. This session is going to fun, interactive as well as creative because the FairGaze mentor will teach you how to make lovely décor items for your home décor for the occasion of Dussehra? To know about different DIY methods of décor this festive season, do register and join this fun-filled session. So, come join this webinar and learn some great, beautiful and decorative DIYs that our mentor will show in this webinar.
Join this webinar to directly learn about the DIYs for Dushera and to get a better understanding of how you can make these DIYs without making mistakes. Our mentor, Ms. Ruksana Praveen, will guide every child, parent and teacher attending this session about amazing hacks to a great festive home décor this season.
Speakers/Mentors
Ruksana Parveen
Artist
Ruksana Parveen is a science graduate but she always found herself indulging in various art forms such as canvas painting, sketching, art n craft, etc. She is a self-taught artist based in New Delhi and also runs an art page on Instagram with the handle "wings.to.soul". Her thought is always reflected in her art forms. She believes that art and craft are a really creative way to channel one's inner desire and thoughts. She has worked with school children teaching watercolors, object sketching, and painting with acrylic colors. She can conduct art sessions with learners for teaching art and craft at both beginner and advanced levels. Ruksana considers art therapeutic in nature and aspires to make learners explore their imagination through creative artwork.
Benefits Of Webinar
1. You will be able to understand what DIY will be best for your Dussehra festive décor.
2. You will get to ask questions from our mentor directly.
3. Beautiful DIYs will be taught in this session that will portray the significance of Dussehra.
4. You will get your DIY checked by the mentor once complete.
Webinar Stats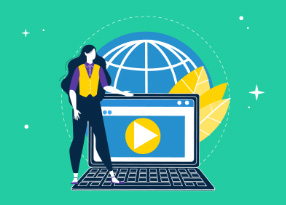 Reach:

Engagement:

Website Sessions:

Registrations: 62