About this webinar
Eco-Anxiety into Eco-Activism
Eco-anxiety refers to a fear of environmental damage or ecological disaster. This sense of anxiety is largely based on the current and predicted future state of the environment and human-induced climate change.
Are you someone who is always conserved about the climate and about how humans are harming the environment in one way or another?
Then this webinar is the one for you.
If you are anxious about the environment then wait no more, transfer it to activism.
How? Learn through the help of this webinar!
Speakers/Mentors
Mr. Aditya S. Sahadevan
Climate Activist
Mr. Aditya is a Climate Change Activist & Writer, he profusely writes to create environmental awareness and links environmental organizations around the world for conducting Climate Change conferences to make sure that Climate Education is delivered to everyone. He is involved in PR & marketing for conducting Climate Change education to make sure that it is delivered to everyone. He has headed the PR team of the International, National & Regional Conference on Climate Change. His objective is to create awareness on carbon footprint which we emit knowingly and unknowingly. Even this introduction of his, he believes has emitted about 0.07gms of carbon dioxide. Recently, his activism got featured on Fridays for Future Germany & Official Humans Of Kerala as well. He has taken up to become an environmental lawyer to fight injustice. He has also won a climate change content writing competition conducted by Climate Front India. Additionally, he is also associated with multiple environmental organizations like Bring Back Green, Climate Science, Ecology & Fridays for Future India as Writer, Public Relations professional, and a core member respectively.
Benefits Of Webinar
How to make a career out of being a Climate activist
Get to learn and interact with our mentor who has been contributing to climate activism.
Gain insights on your roadmap to becoming a Climate activist
How to transform your theoretical ideas about safeguarding the environment in reality
Webinar Stats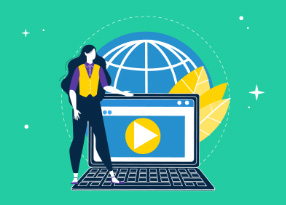 Reach:

Engagement:

Website Sessions:

Registrations: 130