About this webinar
Ending Violence Against Children: Awareness & Solution
Violence has many faces and many forms. In the case of violence against children, there are many forms of violence that happen in the house, in school and when they are out. Violence against a child can be physical, emotional and sexual. It does happen, and it happens in many countries around the world. It happens in many communities, homes and schools. Many children are not aware of the fact that they are facing abuse, and if they are, they are very afraid to raise a voice against it.

The most crucial, yet scary, yet mind-blocking fact is that the people who inflict violence on children are their known ones and their most trusted ones. For example, parents, teachers, relatives, peers, neighbors, caretakers, and so on. Now, there are many devastating types of violence that are hidden from our eyes.

These child abusers or predators go long ways in hiding their abuse, which ends up hurting the children in many ways. These abusers do know the impact they are leaving on children. And children, in their innocence and trust, do show that they are being hurt in the fear of losing the person or getting hurt.

Join this webinar to learn about child abuse and violence against children, which are still prevalent in our society in various forms. Learn all about it in this webinar and make a change in society.
Speakers/Mentors
Ms. Mansi Yadav
Freelance Social worker
Ms. Mansi Yadav excelled in her school education. Having pursued her graduation in Political Science from Daulat Ram College of Delhi University North Campus, she has worked with different committees of her college and was part of the management team. In her final year, She was the management head of the political science department. She has worked with the NSS team of her college for 3 years and contributed to social work. Mansi believes that a little help to the needy can make a big change in their lives. This drives a lot of happiness in her life as she feels content when people smile because of her. For her, simplicity is the key to happiness. Her mantra for life is to turn 'I can't' into a 'I can'.
Benefits Of Webinar

• Join the session to understand the prevalent violence against children.
• Children will get an idea about identifying violence against children.
• This webinar aims to spread more awareness around violence against children.
• Get to know how you can change your environment and bring a change in the lives of others.
Webinar Stats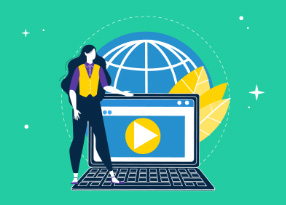 Reach:

Engagement:

Website Sessions:

Registrations: 27