About this webinar
Finding the calm and the compass to creating goals
The word frequently has that undertone for grown-ups: the feeling that it's for youngsters who are attempting to make sense of what their identity is and manage seething hormones and centre school show. Basically putting words on a page will likely not get all of you the advantages, yet powerful journaling can bring about numerous positive results and upgrades to your personal satisfaction.
As the outbreak of coronavirus across the globe made every one of us to witness the most bizarre time. In the situation of lockdown and quarantine we are finding calmness and peace around us. Attend this short 45 minutes webinar on the topic, "Finding the calm and the compass to creating goals, Journaling a therapy and a science." It will help the viewers to find a way to their calmness at the time of crisis.
Speakers/Mentors
Ms. Eitu Vij Chopra
Cofounder/ Mission Leader / Chief Curator at REX - Ideas for Action
Ms. Eitu Vij Chopra is Founder at "Karmic Therapy By Eitu". Co founder - Rex Ideas For Action , Mission Leader - Rex Karmaveer Global fellowship and Chakra Awards,Co Founder at - Rex Karmaveer Education Change Champion Fellowship and Chakra Awards and Co founder -IVLF International Volunteering and Life Skills Fellowship.
Eitu has 25 years of experience in Education and Non Profit sector / Fundraising and entrepreneurship. She has done her SEP Social Entrepreneur Program from HiH and Harvard Business school special Program. Eitu is also a Wellness and life coach and Energy corrector. Visit www.eituvijchopra.com to connect with her.
Education, Teaching, Coaching and writing has been at the forefront of all her Work.
Benefits Of Webinar
Why should we journal as children or adults. How is it related to our Mind?

The Neuroscience behind it

The programming that it leads on our minds

Help in Mental health and growth

Best way to focus, meditate and bring clarity to anxious mind
Webinar Stats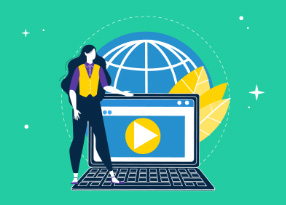 Reach: 13156
Engagement: 394
Website Sessions: 103
Registrations: 0