About this webinar
Fostering Inner Strength & Self- Belief In Children
When you reinforce self-esteem and resilience in your students, you equip them with the critical skills they need to succeed socially and academically. Many children or parents who fail to achieve any goal they set academically or socially lose their inner strength and the belief they generated in themselves. Once this self-confidence and belief is lost. No matter what age you are, or where you live or with whom you live. It is extremely hard to gain them back.
It is very important to help children to understand and analyse the different stages they go through. This helps them gather strength, communicate nicely, ask for help and also come up with solutions. This builds self-confidence in children and allows them to take on different struggles and challenges with calm and poise.
So, throughout this webinar, we need everyone to understand that we cannot attain everything and that should not be the reason to lose belief in ourselves. So, let's join this webinar and learn the need for fostering strength and belief in self.
Speakers/Mentors
Dr. Rajnesh Kumar Pandey
Assistant Professor
Dr. Rajnesh Kumar Pandey is a Ph.D. in Mass Communication from Assam University, Silchar. Besides this, he has completed his Post graduation in 'Mass Media in Communication' from Mahatma Gandhi Antarrashtriya Hindi University, Wardha. He holds teaching experience of six years in different universities of India. He has worked as a copy editor in the famous Hindi news daily 'Hindustan'. He has vast experience of traveling and association with universities which is located in the North East, South India, and Mid India. At present, he is associated with one of the affiliated colleges of IP University, Delhi, as an Assistant Professor. Dr. Rajnesh always boosts his students in class and using new innovative methods to mentor the students. Along with his subject teaching, he always tries to motivate students from various aspects like philosophical, moral, political, and social. In his teaching pedagogy, he relates the subject with real-life issues, adopting a multi-disciplinary approach, emphasize students to develop/her with numerous aspects. He has written articles for research journals, magazines and did some translation work also.
Benefits Of Webinar
Get to know why fostering strength in children is important.

Learn how we can foster strength and self-belief in our children.

Children will understand why believing in oneself is important.

This session will help parents to learn the changes they can get in their behavior that will act as motivation mechanisms for their children.
Webinar Stats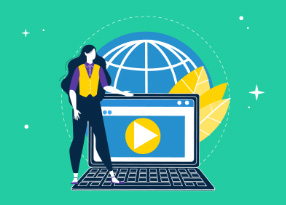 Reach:

Engagement:

Website Sessions:

Registrations: 246