About this webinar
Gender Representation in Media World
Considered as the fourth pillar, the media influences people's life throughout. It influences how we see ourselves and the world and its events. On all of the media platforms through which dissemination of information is presented to the citizens, in all diverse factors it has been observed that the genders are not adequately represented in the media, whether it is news or other forms of media. In different mediums and platforms people from varied genders and sexualities often struggle to find a place and a voice to raise their own respective issues due to a male-dominated field. Even research is not adequate in many fields because of low representation.
In the media, there is a severe lack of intersectional representation, when you throw in factors such as gender, sexuality, and caste: you find diversity at leadership positions almost negligible.
With the belief of social constructivism, we believe that all the images portrayed of gender representation in cinema, TV serials, or on OTT platforms affect public perceptions of gender and sexuality.
From this webinar, our mentor will throw some light on this topic so that the audience could get enlightenment and thought for equal gender representation.
Speakers/Mentors
Suchitra
Journalism, Gender Justice, Media and Communications
Suchitra is an independent journalist working on social justice issues, primarily focussing on gender justice. She has worked at news media organizations and also as a communications official with social justice organizations. She has worked at the newspaper National Herald, National Campaign on Dalit Human Rights, and most recently with Ethico India. Her reportage on disability was featured on the front page of The Hindu.
Benefits Of Webinar
Awareness among girls to join media.

As media is a way of reaching out to people and to tackle the male-dominated society we need equilibrium in the reaching out mechanism.

More awareness among males that where they are lacking.

Another path for a career and a bright future.
Webinar Stats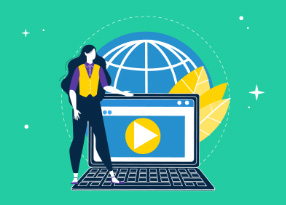 Reach: 892
Engagement: 167

Website Sessions:

Registrations: 3