About this webinar
Grooming English Grammatical Skills
Grammar is the most vital element of any language as it forms the structure and foundation for strong linguistics. It refers to the rules and regulations that govern spoken and written language. Grammar is the code that makes language work. Through proper grammar, we can communicate clearly in a way readers or listeners understand. It is essential to understand the rules and logics just like mathematics to enhance your speaking and writing skills.

Grammar is an undeniably challenging subject for many students. The difficulty brings a key benefit along with it, however: overcoming the challenge boosts students' self-confidence because of the effort it took to get there. Understanding the fundamentals of language gives students the skills to express themselves clearly and uniquely.

Join this webinar to groom grammatical skills and learn about the common mistakes that we do and ways to correct them
Speakers/Mentors
Anusha Pathak
Language Expert
Ms. Anusha Pathak has pursued her BA in Special English from St. Aloysius College and MA in Journalism and Mass Communication from Amity University. She is a language expert and has a hold on both American and British accents. She has expertise in speaking, writing, and reading. She has been teaching different courses in English for all age groups for five years and currently working as English Faculty at Mentor Language Institute and AIM Institute, adding to her talents she has a good hold on art and teaches traditional Sanskar Rangoli and Mehendi Designs.
Benefits Of Webinar
• Students will get a chance to groom their grammatical skills
• They will learn fundamentals of the language
• They will get to know the common mistakes they make and how to correct them.
• Opportunity to question the mentor
Webinar Stats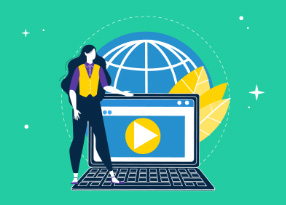 Reach:

Engagement:

Website Sessions:

Registrations: 65