About this webinar
Handwriting Evaluation And Molding
Ever Since we learned to hold pencils, our handwriting has been judged by our parents, teachers, relatives. Do you know, your handwriting doesn't depend on how neat and clean it is. Your handwriting tells a lot about you and your personality. Are you curious about how it all works?
This webinar is based on the topic of handwriting evaluation where we will be learning about the different scientific ways to judge someone's handwriting.
Even with mental health issues, handwriting evaluation works the best to understand a person's mental health and help in therapies a lot. Psychologists take the help of handwriting evaluation to treat their patients.
Gather for this amazing upcoming session to learn more about reading somebody's handwriting.
Speakers/Mentors
Nidhi Gupta
Calligraphist & Graphologist
Nidhi Gupta is a Graphologist and Calligraphist by profession. She has authored several books on Calligraphy and Handwriting Improvement. She has devoted her life to teaching and discovering new ways of calliart. Ms. Nidhi has also founded Likhavat Academy Pvt Ltd in 2008 turning hobby courses to proper career options. She had worked at St. Stephen's Hospital as a Behaviour therapist and switched to deliver lectures on Nutrition and Stress Management in VLCC Institute. At present, she is the owner of 18 franchise centers across Delhi/NCR. Also Serving as a Guest lecturer at Miranda house and Khalsa College on Handwriting analysis.
Benefits Of Webinar
Get to know the significance of handwriting evaluation
You will know the different ways of judging a personality based on handwriting
Learn insights on how to make a career out of handwriting evaluation
Get to learn the basics of handwriting evaluation
Webinar Stats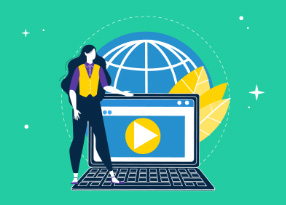 Reach:

Engagement:

Website Sessions:

Registrations: 45