About this webinar
Home Baking As A Small Business
Baking is something which is mostly considered a hobby. Isn't it?
We bake during the lockdown, we bake when we have nothing better to do. It's a way to make delicious dishes along with having something to do to pass the time. People think of baking as a way of getting rid of boredom. But, what if baking is something that you like to do the most? What if baking can be turned into a full-time job? Have you ever considered how fun it can be?
This webinar is about the same thing. This session is to make you believe that baking is not just a hobby, it also comes with the possibility of helping you build your career around.
But to answer your questions like 'How', 'How much', 'Till when' all you need to do is register and join this session.
This session will give you an overview of how and where to start if you feel passionate about cooking and baking. With the help of our mentor, who is herself a baker- get to know wonderful insights of the basics of baking, first steps to start a small business of your own from scratch.
Get to know the mentor's story of how she started from scratch in the lockdown and how the inspiration struck her.
Speakers/Mentors
Ms. Gurneesh kaur
Baker
Creative Luscious, owned and started by Gurneesh Kaur is all about Gurneesh's creative experiments with food. She has always had a keen interest in cooking since she was in grade 6. As a child, she won a cooking competition that served as the initial inspiration for her. Then, she started her journey of experimenting with food. She also has a keen interest in soap making, so started it too! Gurneesh makes 100% natural essential oils soaps that cure many skin problems. Today, she has a wide collection of soaps as well. She started making soaps with bath toys, shells, skin-friendly products with essential oils like tea tree, lemon, lavender, etc.

Her biggest challenge has been managing her studies as well as her passion for work. However, this did not deter her. She has never given up and continues to take her passion forward for cooking and curing skin problems through her skin-friendly, unique and attractive products.
Benefits Of Webinar
The webinar shall focus on the following points :
Learn about starting a business out of baking and eventually making it grow with basic skills and knowledge

This session will be an inspirational one to make you understand how small hobbies can be turned to full blown career options.

Parents interested in baking may also attend the session to learn about the basics of baking and getting started.

Directly engage with the mentor to learn about her journey of baking and ask your questions freely.
Webinar Stats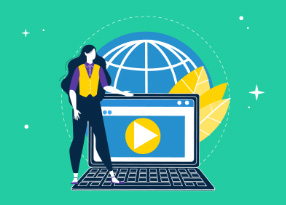 Reach: 1110
Engagement: 128

Website Sessions:

Registrations: 24