About this webinar
How to be Future Proof In Your Career
So what does it exactly mean to future proof your career? Future proofing your career is simply taking the extra steps to prepare yourself for a changing workforce, one that's going to rely heavily on an increased use of technology. So rather than waiting for tech to replace your labour, you'll take a proactive approach to put yourself in a position where potential employers can't afford not to work with you.
In this session, the mentor will talk about the steps or a roadmap we can follow to be future ready for our career. The mentor will also be discussing about how few change in our planning and execution can lead to a better security. This session will help students to understand the need of planning well before to meet the demands of the changing times. Half the jobs that many students will be taking up are not even invented today. To gear up with such skills, knowledge, research and keeping with the changing scenario is a must in building a career path.
Attend this session for better clarity of your goals and how to plan ahead in an efficient manner. Parents can also attend this session with their children so that they can also understand the various aspects involved in their child's career planning.
Speakers/Mentors
Dr. Ajay Kumar Singh
Decision Making Ability And Motivational Speaker
Dr. Ajay Kumar Singh is a full-time Assistant Professor at Aryabhatta Knowledge University, Patna. Earlier, he was in TIAS, Indraprastha University, New Delhi. He used to teach various papers on Journalism and Mass Communication. He is also a proficient writer. He has written more than 300 Hindi poems. He is also interested in blogging and can be reached at www.okajay.blogspot.com. Dr Ajay is also active on Youtube related to the problem faced by society and youths especially. He is also a very good writer. He loves to write on Motivational topics, which motivates students for a better life and perform better in their studies. Ajay Kumar loves to teach students and also likes to encourage students for doing the same.
Benefits Of Webinar
1. Learn better ways to shape your career.
2. Learn how pre-planning and researching with the current scenario is integral to going ahead in your career.
3. Benefit from this session by directly engaging with the mentor and getting all your answers.
4. Parents can attend this session to understand the kind of guidance is required for their children to have a future-proof career.
Webinar Stats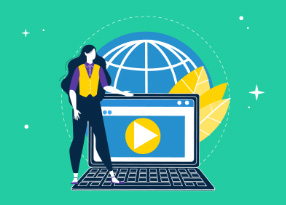 Reach:

Engagement:

Website Sessions:

Registrations: 143