About this webinar
How To Become An Author?
Being a good writer makes you a better, more coherent thinker.
It's also one of the few mediums in which you will write nearly every day, no matter what you do or who you are in life. Being able to clearly articulate your thoughts is an extremely valuable skill, whether you're sending an email or updating your Facebook status.
It's impossible to deny how valuable the skill is, whether in your personal or professional life. However, just because we all write doesn't mean we're all "writers."
The more you read, particularly books, the more you are exposed to high-quality writing.
Without realising it, you are internalising the text's elements, which you will gradually begin to incorporate into your own writing. Not only that, but reading inspires you. There are numerous ideas. And, as with anything else in life, the more ideas you have, the easier it is to put them down on paper. You're unlikely to improve much if you limit your writing to three writeups per month. However, if you write every day, you will notice that the process becomes easier. Thoughts are becoming more clear. Most importantly, you'll start to like it more. It's always more enjoyable to do what we're good at. Writing is no exception. A great way to accomplish this is to commit to writing a certain number of words each day.
So, if you want to be an author or writer, register and attend our upcoming session to learn all of the skills needed to be an author.
Speakers/Mentors
Mr. Yash Tiwari
Global Youth Mentor, Public Speaker, TED Talks and Josh Talks
Yash Tiwari, (verified social presence on Facebook) An Global Youth Mentor, Is A #1 Bestselling Author Having Written Multiple Books, Has Delivered 6 TED Talks And 3 Josh Talks, Is A Public Speaker, Mental Health Awareness Advocate, A Youth Influencer, With His Critically Acclaimed Debut Novel "A Celebration In Tribulation" Written At The Age Of 16. He Has Also Authored "PANDEMIC 2020 - Rife Of The Virus" World's First Fiction Novel On The Ongoing Corona Virus Outbreak, For Which He Has Received The "India Book Of Records" as well as the "ASIA BOOK OF RECORDS" International Award For Being The "Youngest Author To Write A Fiction Novel On COVID19." Yash Has Authored "Blisters Of The Battle" Novella That Topped The Amazon Bestseller Chart On #1 Ranking For Multiple Categories. He has also initiated multiple books as Charitable Literary Initiatives, two of which are – "Poverty, A Global Concern" and "Mental Health, Tales And Conundrums", profits from both of which have been donated to social welfare organizations in charity to urge writers for utilizing their passions for a purpose and the greater good.
Benefits Of Webinar
1. Learn about the skills required for being an author, or writer
2. It will help you in building your writing skills,
3. It will help you in gaining you knowledge,
4. Learn how you can publish your own writeups.
Webinar Stats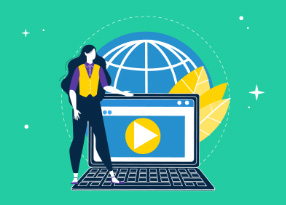 Reach:

Engagement:

Website Sessions:

Registrations: 8