About this webinar
How to Become Mentally Fit To Meet Life Challenges
Keeping our minds healthy is what mental health entails. Mankind is often more concerned with maintaining bodily health. People have a tendency to disregard their mental state. The advantage of humans over other animals is due to their better minds. Better performance and achievements require both mental and physical wellness.

Mental illness is defined as a state of health instability that encompasses changes in emotion, thinking, and behaviour. Stress or a reaction to an experience can both create mental disease.
Life is so unpredictable that any uncertainty can appear at any time, and in order to confront it, we must be mentally stronger, and becoming mentally stronger helps you overcome life obstacles.
So hereby we announce our Future Life Skills Webinar session on HOW TO BECOME MENTALLY FIT TO FACE LIFE CHALLENGES by our mentor Ajay Kumar
Speakers/Mentors
Dr. Ajay Kumar Singh
Decision Making Ability And Motivational Speaker
Dr. Ajay Kumar Singh is a full-time Assistant Professor at Aryabhatta Knowledge University, Patna. Earlier, he was in TIAS, Indraprastha University, New Delhi. He used to teach various papers on Journalism and Mass Communication. He is also a proficient writer. He has written more than 300 Hindi poems. He is also interested in blogging and can be reached at www.okajay.blogspot.com. Dr Ajay is also active on Youtube related to the problem faced by society and youths especially. He is also a very good writer. He loves to write on Motivational topics, which motivates students for a better life and perform better in their studies. Ajay Kumar loves to teach students and also likes to encourage students for doing the same.
Benefits Of Webinar
To teach us how to face life challenges

To upgrade our self confidence and self esteem

To teach us the benefits of mental health
Webinar Stats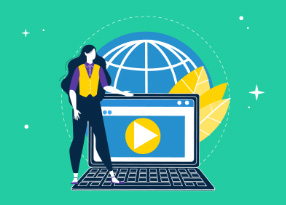 Reach:

Engagement:

Website Sessions:

Registrations: 12