About this webinar
How To Hone Your Speaking Skills?
Learning effective communication skills is a straightforward process that allows you to express yourself and improve both your personal and professional relationships. For students, it is very important to have a good communication Skills. In this session, students will learn the simple yet useful techniques of learning new things. In this session you will also learn how to build a good vocabulary.
How to become an eloquent speaker? Why listening, speaking, reading and writing skills are important?
Through this session, you will get the answers to the above questions. In addition, you will also learn how to sound more confident and fluent. Let this session be the kick start that you need to move towards a better communication.
Speakers/Mentors
Sunita Juneja
English Tutor
She is a versatile person and has nine years of work experience. She follows the mantra of two P's clear-headed, Profession & Passion. She is a certified TEFL, IELTS, and English Trainer. Good communication has become mandatory nowadays. Observing the needs of fellow masses and considering the need for good communication skills, she started lessons lane for IELTS, Spoken English & Personality Development. She uses 'BRAINSTORMING TECHNIQUE' for spoken English. Apart from that, she uses 'ANNOTATION TECHNIQUE' for the reading exam of IELTS. She helps to answer the questions within the given time frame and also helps to amplify speaking skills, build up a vocabulary bank, and feel confident in the workplace. She also provides English lessons on the YouTube channel and for the live classes, you can visit www.lessonslane.com.
Benefits Of Webinar

1. Learn to build your vocabulary bank
2. Learn the use of accurate English and grammar.
3. Amplify Your Speaking Skills.
4. This session will help you reduce the hesitation you have before speaking in front of others.
Webinar Stats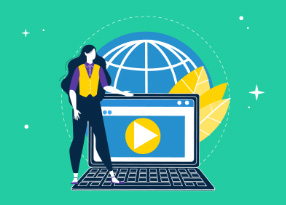 Reach:

Engagement:

Website Sessions:

Registrations: 125