About this webinar
How To Identify Fake News On Social Media
Many times we get forwarded messages of some random news on WhatsApp, and we come across many profiles on Instagram and Facebook that publish news but don't seem to have credible sources. Comes out that there are many websites and profiles on social media that produce fake news which is shared among targeted audience in order to produce havoc or promote misconceptions.

Usually it is very difficult for people to find out if news is fake or real, but there are some measures to spot them right on.
One can check the history of the source, reputation of the website and where else the related news has been published. Check if other reputed and trustable news outlets of posted the news on same subject.

Join our Future Lifeskills webinar and learn about the ways to figure out the fake news on social media with the help of our mentor.
Speakers/Mentors
Anupriya Anil
Media Corporate, Assistant Professor
Anupriya Anil is an Assistant Professor (Journalism and Mass Communication) at Fairfield Institute Of Management & Technology -GGSIPU. With her expertise in the field of media, she has been a Client Servicing Executive in Fables and a Branding and Marketing executive in Flint Incorporated. companies. A UGC NET exam (June 2019) qualifier and 2 years experience holder in advertising she aims at learning and delivering the best of her intellect and skills to the world. With this, she did Advanced Diploma in French to explore more possibilities on her way of learning.
Benefits Of Webinar
This webinar will benefit people in identifying fake news

It'll make you learn how to be self aware and well informed

It will keep you from spreading any fake news further.

It'll teach you to develop sense of recognizing fake news in future and how to bust them
Webinar Stats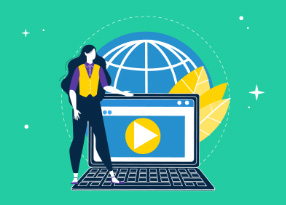 Reach:

Engagement:

Website Sessions:

Registrations: 8