About this webinar
How To Improve Productivity
There are times when you have too many things to do and not enough hours in the day to complete them. Does this sound familiar?
Rather than attempting to create time where none exists, we've discovered that the key to success is to be more productive with the time that you do have.
There are many tricks and techniques that can help you improve your productivity, and they are all very simple but very effective. Like You can plan your day around dentist appointments, parent's evenings, work meetings... it's easy to feel like your day is already packed to the brim! However, if you actually write down all of your commitments on a calendar (this handy template allows you to create your own! ), you'll probably start to see where you can squeeze in some extra study time. This method eliminates the need to cancel or reschedule your other commitments while making it easier to identify the time you already have available.

Nothing like the prospect of a large reward can motivate you to put aside distractions and focus on a task. Set mini-goals for yourself and reward yourself when you achieve them. It may not appear to be much, but you'll be surprised at how much it motivates you!
Our mentor will discuss all of these tricks and techniques in the upcoming session, which will greatly benefit your productivity.
Speakers/Mentors
Mr. Sahel Madakandy
Health, Productivity & Mindset Coach
Mr. Sahel Madakandy has experience working for 14 years in the IT sector in Bengaluru. And he is a former state-level athlete. Now, for a couple of years, Mr. Sahel and his wife are running their own venture in the area of health and productivity. They have been engaged in helping and mentoring people throughout the journey and have given multiple talks in various forums.
Benefits Of Webinar
It will also going to help you that taking adequate break is not wrong,

It will help you in planning your day,

It will help you in achieving your targets before the deadline,

The webinar will be going to help you in understanding your weakness and how you can change it.
Webinar Stats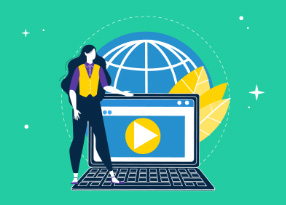 Reach:

Engagement:

Website Sessions:

Registrations: 8