About this webinar
Importance Of Discipline
Discipline is one of the most important and difficult lessons to learn in life. It takes a lot of devotion and hard work to practise self-control and conduct ourselves in a way that benefits society and the people around us. A person can only attain success in life if he or she is disciplined. Discipline is essential for maintaining attention.The level of discipline attained by a person varies according to his willpower and living situation. Discipline may be viewed differently by children and parents, but it must be incorporated into their lives in order for them to have a healthy influence on one another.It assists a person in becoming a better version of himself.
Discipline is essential in a student's life. It may be the perfect moment for them to be disciplined because they are at the point of their lives where they can be the most adaptable version of themselves. Although there is no age limit to living a disciplined life, it is possible for a student to get in the best physical and mental shape when disciplined.

So hereby we announce our webinar on Future Life Skills Webinar on topic DISCIPLINE by our mentor Mansi Yadav.
Speakers/Mentors
Ms. Mansi Yadav
Freelance Social worker
Ms. Mansi Yadav excelled in her school education. Having pursued her graduation in Political Science from Daulat Ram College of Delhi University North Campus, she has worked with different committees of her college and was part of the management team. In her final year, She was the management head of the political science department. She has worked with the NSS team of her college for 3 years and contributed to social work. Mansi believes that a little help to the needy can make a big change in their lives. This drives a lot of happiness in her life as she feels content when people smile because of her. For her, simplicity is the key to happiness. Her mantra for life is to turn 'I can't' into a 'I can'.
Benefits Of Webinar
To teach the students about importance and benefits of Discipline,

To teach students the demerits of being lazy and procrastination,

To educate them about how discipline attracts success,
Webinar Stats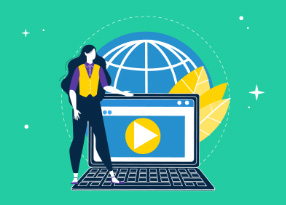 Reach:

Engagement:

Website Sessions:

Registrations: 2