About this webinar
Insights Into Entrepreneurship with E-Cell, IIT Bombay

A lot of people dream about being entrepreneurs. For some, this journey starts very young- either when they are in school or pursuing their higher education. It all starts with an idea. However, it's not always a cakewalk because that idea needs research as well as execution.
If we do a little study, we can see that jobs that existed decades ago are no longer available in the current situation. New technologies are advancing every day in the turbulent and dynamic market, and the current generation is heading towards an uncertain future. It may take years to learn a particular trade or expertise, but it may vanish from the market over time, wreaking havoc on students' careers. Learning about entrepreneurship will always leave one door open for venturing into if things do not go as planned.
Entrepreneurship education fosters creativity, problem-solving skills and instills communication and sales skills, enhances leadership skills and provides basic life skills to students. It also prepares them for an uncertain future. With a lot of young people who wish to be entrepreneurs, the process stops at idea generation as the journey ahead seems difficult and confusing.
This workshop is the first one in the series of two episodes that aims to educate young students who wish to be thriving entrepreneurs. It will be a great learning session for everyone who wishes to know more about starting the journey of entrepreneurship and understand the nitty gritty of starting from an idea and going upto execution.
A platform for all young students who wish to be entrepreneurs and even have a great idea.
Speakers/Mentors
Akhil Damodaran
Founder at Ethereum Labs & Mentor of Change at AIM NITI Aayog
A qualified Engineer with Post graduate in Management from Indian Institute of Technology and also holding Six Sigma certification. 13 years of proven experience of managing the Airlines IT operation management, my research areas are infrastructure regulation. Competition economics, Blockchain management, AI applications. currently working as cluster head emergent vertical school of business upes and CEO Elteridium( incubated in UPES)
Benefits Of Webinar
Get

your basics cleared about entrepreneurship

Learn about problem discovery and idea generation

Students will learn about the various risk factors that may pose as hurdles in their entrepreneurial journey

Learn about the various benefits that entrepreneurship has.

Learn the difference between an opportunity and an idea

Get your query answered by engaging and interacting directly with our mentor.
Webinar Stats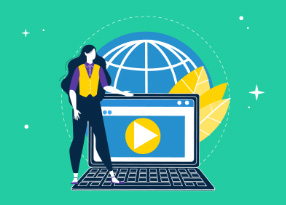 Reach:

Engagement:

Website Sessions:

Registrations: 8