About this webinar
Insights Into Signature Analysis & Blunders For Teacher
Every student wishes to be an expert in their own unique way and style, and they wonder what it would be like. When children see their parents and teachers signing their documents, It makes them feel the importance of a signature. More than anything, it is like having a signature would mean having an official identity. For them, having thoughts on what their first signature would be like and who would be the inspiration behind it is a normal thing.

While we learn and improvise, mistakes are there in everyone's signature. They could be minor or major, but they are there. Every signature of a person is not the same, but it is okay. And while it is important to know what a signature should have, it is of equal importance to know what a signature should not have.

Join this webinar, to understand the right signature analysis and blunders. By learning the right signature analysis, the teachers will improve their signature knowledge and will use it in their lives and classes. So, join to learn from common mistakes
Speakers/Mentors
Nidhi Gupta
Calligraphist & Graphologist
Nidhi Gupta is a Graphologist and Calligraphist by profession. She has authored several books on Calligraphy and Handwriting Improvement. She has devoted her life to teaching and discovering new ways of calliart. Ms. Nidhi has also founded Likhavat Academy Pvt Ltd in 2008 turning hobby courses to proper career options. She had worked at St. Stephen's Hospital as a Behaviour therapist and switched to deliver lectures on Nutrition and Stress Management in VLCC Institute. At present, she is the owner of 18 franchise centers across Delhi/NCR. Also Serving as a Guest lecturer at Miranda house and Khalsa College on Handwriting analysis.
Benefits Of Webinar
You will get to learn how to make signatures.

Learn what the right ways and formats are for signs.

Learn how to catch the problem in a signature.

Improve your signature skills.

Asks questions directly to the mentor.
Webinar Stats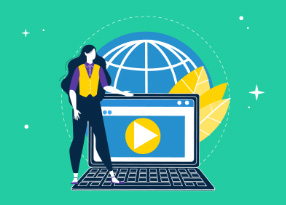 Reach:

Engagement:

Website Sessions:

Registrations: 12