About this webinar
Learn the Art of Beautiful Writing
We often tend to take such skills of writing styles, calligraphy as a side option but these can also be looked upon as career. Calligraphy as a Career offers one of a kind vocation way to all the individuals who are enthusiastic about hues, drawing, and figures, additionally specialists who specialty extravagant contents with furor and intrigue. If you are great at Creativity, Imagination then Calligraphy is the best alternative as a vocation. Calligraphy is one such area that is setting its pace now and is leading into new career opportunities to the children who love fonts and styles. Learning the art of beautiful writing can be beneficial in future life skills too. Know in detail about it in the webinar.
Speakers/Mentors
Isha Nagpal
Calligraphy & Writing Expert
Ms. Isha Nagpal is a young enthusiast with more than seven years of experience. She is running her own Art academy named as Callicolor . She works as a calligraphy teacher at Callicolor and Georges Academy of Art which is ranked best art institute in Delhi NCR. She was also selected as a calligrapher for 6 days Live art demonstration in Art Mela conducted by Delhi Government in February 2019. In April, 2020 she was invited by India National channel, Doordarshan to give live calligraphy demonstration.
Over the years she helped many students and helped 100+ students in completing their project.
Benefits Of Webinar
Learn the basics of doodling, calligraphy, and different styles of writing. The art of beautiful writing plays a vital role in each and everyone's career. From writing in important exams to creativity it helps in everything. Apart from that, it helps in developing a new area of interest and also a career for any individual.
Learn about the various writing styles, fonts, types, and techniques just by sitting at home and using a simple paper to create something creative and productive.
Create something of your own: this webinar will help the audience in creating something of their own in this time of lockdown.
Get a chance to know about some unique career options related to art and creativity.
Get insights on various writing styles and their tools and how calligraphy can help in the overall development of the mind.
Webinar Stats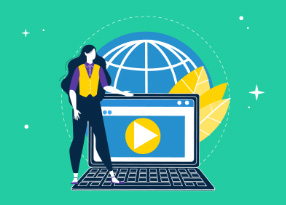 Reach: 4593
Engagement: 1006
Website Sessions: 871
Registrations: 497