About this webinar
Let's Talk Wellness
The year 2020 has indeed been unprecedented and will be remembered by all of us all our lives for the reasons known to entire humankind across geographies. While there will always be negative people and negative conversations that will come across our way each day, we need to be strong enough to counter this each day and emerge stronger as ever. The current situation has brought in a lot of stress and anxiety amongst our teachers, children, schools and the parent community. The health emergency forced the closing of schools all over the country, sending over 55 million K-12 students and about four million teachers' home for the remainder of the school year.'Let's Talk Wellness' is a one-hour power packed session brought to you by FairGaze in association with The High Range School, Munnar and our Guest school Rajagiri Seashore CMI School and St.Johns Visitation Public School on the auspicious occasion of Teachers Day.
Speakers/Mentors
Nalin Chandna
CEO, National Gas Company Oman
Nalin Chandna, CEO, National Gas Company Oman, where he has worked for a decade handling various senior positions. Naln is also a certified Leadership Coach, Trainer and an Inspirational Speaker. A qualified finance expert, TEDx speaker and a seasoned professional with over two decades of significant experience in improvising operations, impacting business growth & maximizing profits. He is well versed in cross-cultural working styles, business ethics, corporate governance, business etiquettes and organizational hierarchies in multinational corporations across regions.He is a Certified Member of The John Maxwell Team so hehas the best of materials on the subject. John Maxwell is the most respected authority on leadership in the world.
Benefits Of Webinar
The challenges being faced by the teaching community with the new normal: Challenges include addition to workloads, worries that higher attaining students are being neglected, pressure to cover the syllabus, and concerns with regards to pace of instruction.
Handling stress and anxiety: Many workplace and environmental factors are beyond your control. The good news is there are healthy habits and professional skills you can use to counter stress and anxiety.
In the midst of uncertainty, isolation, loss and hardship, we see also opportunities for connection, courage, growth and compassion.
Managing change and meeting various stakeholder expectations.
Webinar Stats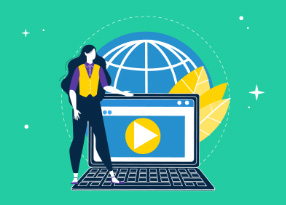 Reach: 6396
Engagement: 859

Website Sessions:

Registrations: 179