About this webinar
Magical Art With Oil Pastels

Children are invited to explore together the life and art of the artist Ms. Deepa. The session will start by teaching some interesting techniques of shading, painting under the step-by-step guidance of an experienced artist. This time we will be showing you how to use oil pastels and blend them to get that perfect finish that you can see on the famous painting.
It will be a very fun session for the whole family to join.
The session will be recorded and the link will be emailed to everyone, who has registered for the webinar. This means that you will be able to watch it if you miss it or watch it again on Facebook.
Hello kids! Are ready for fun
Parents manual(Galaxy Art With Oil Pastels )
The child should be seated with a chair and a table
Wear Apron always
List of items you have to arrange for a class
One A-4 thick white sheet
Masking tape(craft),Tissue paper
Oil Pastels
Whitener/white acrylic color and any 2 brushes
Speakers/Mentors
Deepa Khaneja
Artist & Teacher
She has twelve years of experience in the field of education. She is a person filled with art and creativity and has contributed the same in major schools as all these years she has been teaching in schools as an art and craft teacher. She has participated in the Annual Art Exhibition in which seven of her paintings were selected.
Benefits Of Webinar
- It will teach Art with Oil Pastels.

- In this art, Our mentor will teach shading

- Smudging techniques.

- Oil Pastels show amazing effects, subtle gradients & luminous saturated colour.
Webinar Stats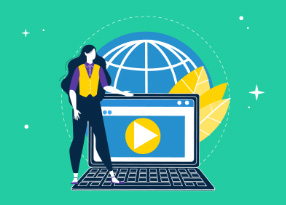 Reach: 479
Engagement: 87

Website Sessions:

Registrations: 120