About this webinar
Mangroves - Ocean's Nursery
Someone has very rightly said that if there are no mangrove forests, then the sea will have no meaning. It is like having a tree with no roots, for the mangroves are the roots of the sea.
Mangroves are highly productive ecosystems providing numerous goods and services that include support of fisheries, maintenance and improvement of water quality, coastal protection and carbon sequestration.

Sustaining mangroves satisfies various targets like working on the existence of water creatures, enhancing the quality of life of coastal people, keeping the oceans clean etc. Mangroves give a fundamental and safe environment to large number of aquatic species. They additionally prevent erosion and safeguard the land. The importance of restoration and protection of mangroves is also related to Sustainable Development Goal (SDG) 14. It commits countries to unite over the protection of our oceans and the lives that depend on it.

More discussion will be done about Mangroves and how they are important for Sustainable Development in our upcoming webinar of Future Life Skills.
Speakers/Mentors
Ms. Sharmila Sinha
Environment Educator
With more than 25 years of experience as an environmental educator, Sharmila has traveled extensively throughout the country to experience first-hand to learn from the grassroots. Through Shhabda, which she set up in 2000, she shares her experience of environment learning with students of all age groups and their faculty members. She writes for children and adults on the environmental issues of today.
Through Luchee's food story, she talks about the linkages between seasonality, climate viability thus sustainability. As a passionate chef, she lives by her words - eat local and buy local.
Benefits Of Webinar
Students will get to know about Mangroves in detail

Get to know why Mangroves are so important for the ecosystem

How Mangroves are integral part of SDGs

Get to question mentor directly
Webinar Stats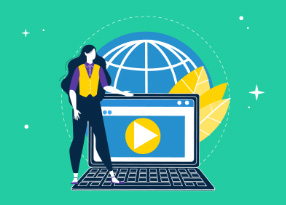 Reach:

Engagement:

Website Sessions:

Registrations: 22