About this webinar
Model United Nations Orientation Session
Are you looking for a fun way to learn about the Model United Nations? In this era of ever-increasing globalization being aware globally is a vital asset. Stop thinking and Get Yourself Registered!
FairGaze organizes The Samarth School FairGaze Model United Nations in association with The Samarth School, Delhi. It helps you to acquire that well-needed edge in a way that additionally enriches your leadership skills, research skills, public speaking along with teamwork. It is your chance to grab your golden ticket on your adventure toward success.
The Samarth School and FairGaze have come together to have your back to help become the best delegate. Your first stepping stone on this enriching adventure begins here with The Samarth School FairGaze Model United Nations on 3rd December 2022 at 4:30 PM.
This platform is open to all students seeking the opportunity to learn more about MUNs and make their first step.
Speakers/Mentors
Mr. Vipul Mittal
MUN Trainer
Vipul is currently studying in Apeejay School Noida Sector 16-A. Vipul has developed a strong sense of affection for MUNs, which has helped him develop diplomacy and leadership skills. He has experience participating in more than 30 MUNs. He has won 8 Best Delegate Awards in different MUNs so far. He also has experience in handling 8 MUNs as an Executive Board Member. He would like MUNs to be a safe space where students discover and harness the power their voice possesses.
Benefits Of Webinar
Benefits Of Webinar
In this session, students will learn the following:
- About Model United Nations and how to role-play as UN delegates.
- How to prepare, research, and draft position papers and resolutions.
- To inculcate an empathetic approach to global issues.
- To improve public speaking, negotiating, and presentation skills.
- To develop team-working, leadership, and diplomacy.
Webinar Stats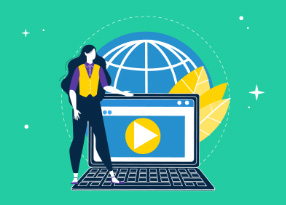 Reach:

Engagement:

Website Sessions:

Registrations: 1