About this webinar
Online Behavior And Safety
Individuals who are secure online protect themselves and others from online risks and dangers that might compromise personal information, lead to risky dialogues or even harm their mental health and well-being.
The number of different social networking apps is also increasing. And, all you need to know about Facebook, Snapchat, and Instagram mechanics and their basic understanding.

Parents and caregivers must thus be aware of what their children are looking at and accessing on the internet. All youngsters should be informed of the risks and how to be safe while online.
We invite all the students to attend this webinar to know about online safety and things that should be kept in mind.
Speakers/Mentors
Mr. Subrata Mandal
IT and Human Resource Specialist
Subrata's experience of over 20 years, with the education fraternity. His work focuses on academic empowerment and professional development through the integration of ICT in education. He has a distinguished track record of successfully leading large cross-functional teams for the design and execution of diverse projects.
Energetic, perfectionist and process-driven, his extensive expertise in client need-analysis has helped the organization secure and implement a number of prestigious assignments.
He has trained more than 18000+ School Leaders, Sr. Lecturers, and Educators of various Universities, and Schools in Pan India on 21st Century School Leaders' workshops. Also a Certified PEER TO PEER Facilitator from PUGET SOUND CENTER, Bothell, Washington. He has set up modern IT Labs in Schools/ Colleges and Institutions and Proof of Concept in K-12 (removing textbooks from class VIII - IX students and learning through technology. He is involved in the Development of a Learning Management System(LMS)and Upgrading Technological enhancement (Microsoft Azure & O365).
Benefits Of Webinar
Staying safe online

Know what connects to the internet and how

How to set boundaries while using the internet

Use parental controls
Webinar Stats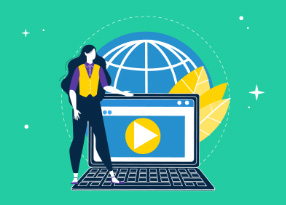 Reach:

Engagement:

Website Sessions:

Registrations: 113