About this webinar
Over-Population
Every year on April 22, the world celebrates Earth Day. The day's goal is to educate people about sustainability and get them involved in environmental movements. Earth Day is celebrated in over 192 countries, with nearly 1 billion people mobilized to take action for the planet's future. And this year the theme of Earth Day is to Invest in our planet and We at FairGaze are delighted to announce our next SDG campaign, World Earth Day. We announce our 1st Hybrid Webinar with Podar International School, Parbhani with Ms Swati Mittal.
Our First Hybrid Webinar topic is on Over-Population, where our mentor Dr.Swati will be interacting with Podar International School, students to teach them about the situation known as overpopulation occurs when the number of people on Earth exceeds the planet's carrying capacity. Numerous reasons, including improvements in agricultural and medical sectors, a decline in the mortality rate, and an increase in birthrate, contribute to overpopulation. The main issue we have because of overcrowding is a lack of food, healthcare, housing, and other essentials like education. If we desire quality resources in the future, it should be under control.
Speakers/Mentors
Dr. Swati Mittal
Public Health & Healthcare
Dr. Swati Mittal is a highly qualified dental doctor with over eleven years of experience in providing dental consultation and health care services to patients across India. She is a graduate of Nagpur University in Dental Surgery, and holds a Master's in Public Health degree from Kyoto University, where she developed her expertise in the field of public health and healthcare management. Driven by a passion for promoting healthy lifestyles and preventing disease, she also pursued additional certification as a cognitive behavioral therapy (CBT) coach practitioner and smoking cessation counselor with tobacco educator certification from Toronto University.
With her extensive background in both dentistry and public health, Dr. Swati is uniquely positioned to provide holistic healthcare services to her patients. Her experience working in both private and government institutions, including AIIMS and Fortis Healthcare, has honed her clinical skills and deepened her understanding of the complex health needs of diverse populations. Dr. Swati is committed to providing compassionate, evidence-based care to each and every patient, and is always striving to stay up-to-date with the latest advances in her field.
She is currently enrolled in the PhD program in Public Health at Kyoto University, Japan and working as an addiction counselor and therapist.
Benefits Of Webinar
To educate students in the classroom on fundamental demographic issues, and.

It is common to encourage people to eventually have fewer families.

Promote population growth that is sustainable and responsible.

Bringing people up to speed on the effects of their consuming habits on the environment and urging them to adopt sustainable lives.
Webinar Stats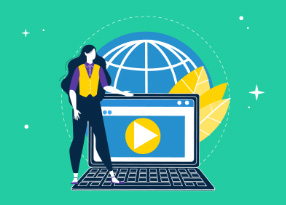 Reach:

Engagement:

Website Sessions:

Registrations: 0