About this webinar
Painting Class
"All you need to paint is a few tools, a little instruction, and a vision in your mind."
Painting is the way to communicate. It is a way for ideas and emotions to travel. The element of this language is its color, shapes, texture, lines, and tones. These elements are combined to communicate or to express the views. Painting hones the brain through applied representation and execution, furthermore, supports memory abilities. Individuals utilizing inventive outlets like composition, painting, and drawing have less possibility of creating cognitive decline ailments when they get more established.
But the question is how children can unleash their potential and creativity in this covid situation?
As children are curious by nature and want more and more information for that only art books are not enough. So our mentor Ruksana Parveen is going to help you with her painting skills and also help you out in exploring the world of painting.
Speakers/Mentors
Ruksana Parveen
Artist
Ruksana Parveen is a science graduate but she always found herself indulging in various art forms such as canvas painting, sketching, art n craft, etc. She is a self-taught artist based in New Delhi and also runs an art page on Instagram with the handle "wings.to.soul". Her thought is always reflected in her art forms. She believes that art and craft are a really creative way to channel one's inner desire and thoughts. She has worked with school children teaching watercolors, object sketching, and painting with acrylic colors. She can conduct art sessions with learners for teaching art and craft at both beginner and advanced levels. Ruksana considers art therapeutic in nature and aspires to make learners explore their imagination through creative artwork.
Benefits Of Webinar
The webinar shall focus on the following points:
Development of creative and unique ideas among the children.
Development of imaginative aspect inside the student for the better illustration.
Develop respect towards aesthetic values, as respect is an important part if you want to learn something.
Relieves from stress and tension. Painting is a kind of stress reliever.
Webinar Stats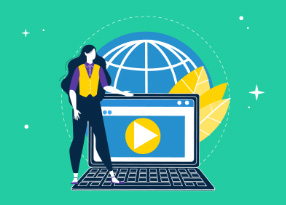 Reach: 3867
Engagement: 100

Website Sessions:

Registrations: 19