About this webinar
Putting The Correct Prepositions:Basics Of English Grammar
What are prepositions? Many of us use them without knowing what they are. Knowing what they are is the first step in understanding prepositions. Prepositions are short words (on, in, to) that usually stand in front of nouns (sometimes also in front of gerund verbs). Even advanced and beginner learners of English find prepositions difficult, as a 1:1 translation is usually not possible. One preposition in your native language might have several translations depending on the situation. There are hardly any rules as to when to use which preposition. Prepositions can only be learned by looking them up in a dictionary, reading a lot of English (literature), and memorizing useful phrases (study tips).
Prepositions are important to learn if you are learning the English language. Without the understanding and knowledge of the usage of prepositions, achieving fluency can be very difficult. Without proper prepositions, sentences will be grammatically wrong and will not provide much clarity to the reader. It's okay to not be well-versed with all propositions but this session can help you learn, revise and understand them once again. If your English grammar exam is approaching soon, this is the right session for you.
Join this webinar to learn all about prepositions from the FairGaze mentor. After attending this session, you will definitely feel confident with English as you will know the basic on your fingertips.
Speakers/Mentors
Sunita Juneja
English Tutor
She is a versatile person and has nine years of work experience. She follows the mantra of two P's clear-headed, Profession & Passion. She is a certified TEFL, IELTS, and English Trainer. Good communication has become mandatory nowadays. Observing the needs of fellow masses and considering the need for good communication skills, she started lessons lane for IELTS, Spoken English & Personality Development. She uses 'BRAINSTORMING TECHNIQUE' for spoken English. Apart from that, she uses 'ANNOTATION TECHNIQUE' for the reading exam of IELTS. She helps to answer the questions within the given time frame and also helps to amplify speaking skills, build up a vocabulary bank, and feel confident in the workplace. She also provides English lessons on the YouTube channel and for the live classes, you can visit www.lessonslane.com.
Benefits Of Webinar
Learn all about prepositions and their correct usage.
Learn how polishing your basics in prepositions will also help you improve your English grammar.
Improve your confidence in speaking and writing in English without the fear of being incorrect.
You will be able to ask questions directly to your mentor.
Webinar Stats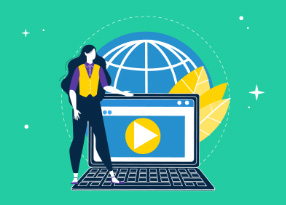 Reach:

Engagement:

Website Sessions:

Registrations: 38