About this webinar
Responsible use of Social Media this Post Lockdown
It's attractive to believe that such a universally used platform (and such a popular industry) would typically be safe to use, but the reality is, social media has significant damaging potential. And if we don't all learn how to use it responsibly soon, it could have devastating outgrowths for our lives – including society as a whole.
Responsible use of social media is the need of time. Viral tales about youngsters and social media are often seen bobbing in news notification that injects some serious consequences, like missed job opportunities or peer brushoffs. But if we study to use social media responsibly and in a safe way, it can have some big advantages by helping us connect, share, and learn.
The upcoming webinar will provide a guiding concourse to all our social butterflies that will include what to post and what not to post in front of an audience, countermeasures while posting to help our audience to become admired digital citizens!
The mentor for this webinar will focus on highlighting a few pros and cons of social media and social networking that will help our audience to figure out the best usage of networking and disseminating information.
Speakers/Mentors
Lakshit Verma
Cyber Security
Lakshit is an Independent Security Researcher, Ethical Hacker, and Osint Evangelist, Freelance Consultant to Law Enforcement Agencies and Founder of We Are Plymouth's Foundation! He is also a Curator and Influencer at Rex The Campus Connect.
Benefits Of Webinar
To all the students, this webinar will be an eye-opener to all the students as they will learn to manage their screen time activities wisely for their academics purposes.

Discover to manage your social media feed by examining better before posting any on your social media handles.

Get to know about how to highlight your best oneself and turn all social media platforms into a living/breathing portfolio supported by best applications to be used to do so.

Becoming conscious of the content you're consuming, and what that content resembles to want from you.
Webinar Stats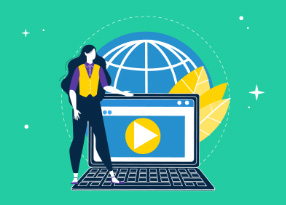 Reach:

Engagement:

Website Sessions:

Registrations: 4