About this webinar
River Champs For Ganga
Through this webinar, we intend to introduce our newly launched course on River Ganga viz. The River Champ Course. It is a free course available on our portal CLAP4Ganga which has seen a massive response from millions of participants across the world, especially around our annual event The Ganga Quest. CLAP4Ganga platform is dedicated to rivers and the environment and is filled with interesting games, fascinating videos, enriching articles, DIY activities and so much more.
The platform has recently been value-added by our newly launched River Champ Course under the Learn More Section. River Champ Course is a self-learning course around river science and environment, which adapts a dynamic methodology to introduce its learners to the key concepts around the environment.
We would therefore like to introduce this course to the esteemed teaching fraternity so that they can make the best utilisation of this course by including it or its content within their teaching methodology and we in turn can achieve our aim of making more and more people aware about the environmental crisis and ways that they can adopt to be a part of the solution.
Speakers/Mentors
Ms Shikha Shokeen
Environmental Science Expert
Shikha is an Environmental Science expert who has thrived in working for the environment and its causes. She completed her Master's in Environmental sciences with her thesis work in Urban Planning from the University of Massachussets and is now working with TREE Craze Foundation as the Programme Manager for CLAP4Ganga.
Webinar Stats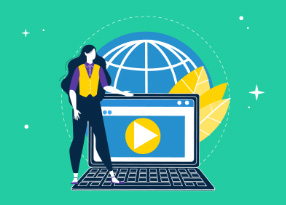 Reach:

Engagement:

Website Sessions:

Registrations: 82