About this webinar
Role of Youth in Nation Building
Youth is important because today's youth are tomorrow's future. Today they might seem immature, but tomorrow they will go on to become leaders. They are very energetic and enthusiastic and have the ability to learn and adapt to the environment. Similarly, they are willing to learn and act on it as well to achieve their goals.
Youth can bring development and improvement to society. All the more, a nation requires its participants to achieve its goals and to grow.
It is evident that the development of any country depends on the participation of their younger ones. It does not matter which field we want to progress in all fields, our new generation participation is needed. Now, the major role is ours, what we teach them and how we teach them things is what matter the most. We should make all the young ones aware of their power and the role they have to play in nation-building. Join this webinar and learn more about what role our youngest play in nation-building.
Speakers/Mentors
Ms. Mansi Yadav
Freelance Social worker
Ms. Mansi Yadav excelled in her school education. Having pursued her graduation in Political Science from Daulat Ram College of Delhi University North Campus, she has worked with different committees of her college and was part of the management team. In her final year, She was the management head of the political science department. She has worked with the NSS team of her college for 3 years and contributed to social work. Mansi believes that a little help to the needy can make a big change in their lives. This drives a lot of happiness in her life as she feels content when people smile because of her. For her, simplicity is the key to happiness. Her mantra for life is to turn 'I can't' into a 'I can'.
Benefits Of Webinar
Learn why youngsters are important for a nation.

Understand how youngsters are crucial to any nation's growth and development.

Understand what nation-building is.

Know how we can help the youngsters by preparing them for tomorrow.

Ask the questions directly to the mentor.
Webinar Stats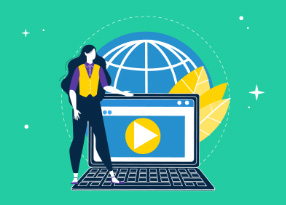 Reach:

Engagement:

Website Sessions:

Registrations: 16