About this webinar
Self-Management
Self-Management is one of the most important skills everyone should possess in order to lead a productive and balanced life. It is a person's ability to manage one's own actions, emotions, behaviors and time in a productive way, making the best out of a day without exhausting time and energy.

A person with strong Self-management skills will know how to and how not to react in certain situations. If they have work load, they know how to manage time without stressing out or compromising with quality of work.
Self management is important for effective functioning of an organization, where all the employees are stress-free and are working right on schedule.

There are many ways in which a person can learn to acquire this skill very easily. Join our webinar and learn the skill from an expert.
Speakers/Mentors
Dr. Ajay Kumar Singh
Decision Making Ability And Motivational Speaker
Dr. Ajay Kumar Singh is a full-time Assistant Professor at Aryabhatta Knowledge University, Patna. Earlier, he was in TIAS, Indraprastha University, New Delhi. He used to teach various papers on Journalism and Mass Communication. He is also a proficient writer. He has written more than 300 Hindi poems. He is also interested in blogging and can be reached at www.okajay.blogspot.com. Dr Ajay is also active on Youtube related to the problem faced by society and youths especially. He is also a very good writer. He loves to write on Motivational topics, which motivates students for a better life and perform better in their studies. Ajay Kumar loves to teach students and also likes to encourage students for doing the same.
Benefits Of Webinar
The audience will learn in easy steps how to establish self-management skills

This skill will help them to have clarity in all kinds of situations.

It'll also help to increase your productivity.

You'll be able to have a stable mental and physical health if you have this skill.
Webinar Stats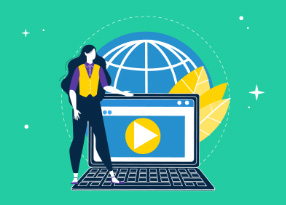 Reach:

Engagement:

Website Sessions:

Registrations: 12