About this webinar
Significance Of Coding As A Life Skill For Students
Globally, experts are agreeing that coding will become nearly as essential as literacy in the future. Coding is increasingly being taught in schools, and it's become a desirable skill even outside of the tech industry. Experts argue that coding is becoming the new literacy; a skill so fundamental that everyone should possess it to some degree.
The ability to code is an important skill for today's kids to have for the future, especially when so much of our modern world depends on code to function. Even so, we know that a career in coding may not be what every kid is looking for.
Still, learning to code has major benefits that makes it a great choice for every kid, no matter what they ultimately decide to do for a career.
Join our future life skills webinar and get to know about the significance of coding as a life skill for school students.
Speakers/Mentors
Ms Aisha Sameeha
International Children's Coding Trainer
Ms Aisha Sameeha is a International Children's Coding Trainer. She is a teacher and mentor and has expertise in Coding, Robotics, 3D printing and Artificial Intelligence. Ms Sameeha has received a National Award for teacher innovation and also a one from Ministry of Human Resource Development.
Benefits Of Webinar
Understand what is coding

Learn from an expert the importance of coding as a life skill

What are advantages of coding

Get to solve a puzzle

Ask questions to the mentor directly
Webinar Stats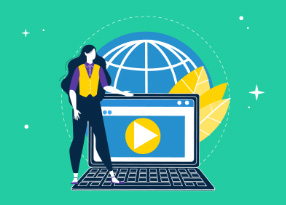 Reach:

Engagement:

Website Sessions:

Registrations: 45