About this webinar
Storytelling With Hand Gestures From Indian Dance
Storytelling has been used to educate, engage, and motivate audiences for centuries. Usually, we have seen stories with puppets, props, storybooks or just a narration but did you ever see a story coming alive...that's because not every time you get to feel the characters with your hands.
Come and join an interactive session of storytelling with hand gestures from Indian dance and also learn to feel the characters of the stories.
One of the main aspects of Indian dance is storytelling which is done with help of hand gestures. In this session, Dr. Pranitha Kamat will introduce a few simple hand gestures from Indian dance and encourages the children to use them in storytelling. The session will be highly interactive to kindle the child's creative imaginations
Speakers/Mentors
Dr. Pranitha Kamat
Bharatanatyam Artiste and Biomedical Scientist
Dr. Pranitha Kamat is a Biomedical Scientist who has researched for the past 7years in affiliation with Universities in Switzerland and the US. Her research focus is on vascular pathologies and has worked on research topics on heart infarction, breast cancer, and transplantation.
Dr. Kamat is also a Bharatanatyam artiste and educator. In 2019 she co-founded Dance Your Science, wherein the Bharatanatyam vocabulary is used to teach children and adults scientific topics. In 2020, she founded Natya Chittra, where she develops concepts and publishes educational books on Indian dance (www.pranithakamat.ch).
Benefits Of Webinar
• Students will get to know about Indian dance
• Introduction to hand gestures
• Students will get to understand the combination of Storytelling with hand gestures from Indian Dance.
• This will help to enhance creativity
Webinar Stats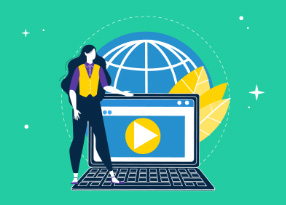 Reach:

Engagement:

Website Sessions:

Registrations: 2