About this webinar
Success Is Not Measured in Marks
In our society, intelligence is measured based on the basis of marks, no matter what age or class or stage you are at in your life. The people who may encourage such a mindset may be anyone- your friends, your parents, relatives, sometimes teachers too. Nevertheless, all these people forget that the success of a student or his/her intelligence is not measured only by the marks obtained in exams or class.
The pressure of obtaining good marks damages their relationship with their parents, they often enter a rat race wherein they do not place anything above marks. Often by inoculating and encouraging such a thought process around education, success and marks parents and teachers often create for their children a vertical and toxic hierarchy among their friends/cousins/siblings/circle.
Often, parents are seen forcing their dreams on their children. This can be very problematic, especially if the child wishes to pursue a dream/goal different from their parents'. This session is open for students, parents and teachers to join so that all of us are able to unlearn this thought process that lays undue importance of having a good scorecard.
Speakers/Mentors
Ms. Mansi Yadav
Freelance Social worker
Ms. Mansi Yadav excelled in her school education. Having pursued her graduation in Political Science from Daulat Ram College of Delhi University North Campus, she has worked with different committees of her college and was part of the management team. In her final year, She was the management head of the political science department. She has worked with the NSS team of her college for 3 years and contributed to social work. Mansi believes that a little help to the needy can make a big change in their lives. This drives a lot of happiness in her life as she feels content when people smile because of her. For her, simplicity is the key to happiness. Her mantra for life is to turn 'I can't' into a 'I can'.
Benefits Of Webinar
Help yourself unlearn the thought process of measuring success with marks.

Parents should join the session to understand the pressure their children go through to get good marks.

Teachers and parents can learn the changes in behaviour that can motivate children in school and at home to achieve better.

Get to know how giving excessive importance to marks leaves children in a vicious cycle and affects them throughout their lives.
Webinar Stats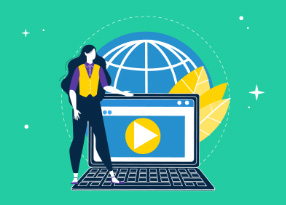 Reach:

Engagement:

Website Sessions:

Registrations: 17