About this webinar
Tackling emotional breakdowns among teenagers
Tackling emotional breakdown among teenagers is a very delicate topic and is of utmost importance for every parent and child. The relationship between parents and children is the best sought out and respected relationship.

The upcoming webinar will allow parents to understand that children are their creation. Whatever the parents do, it is what they have learnt from their parents and over the years their individual experience. The webinar will throw light on creating a bond between parents and children.
Teenage is the most growing age for all children. They learn from external environment and are strong influenced by various emotional factors.

The focus of the webinar is to create a vision of destiny for parents and children . It shall impart a life long training which shall become a guide for generations to come for the family.The child will be able to deal with any situation arising owing to emotional behaviour.

By the webinar facilitator the message to the audience is to be a friend , coach and mentor for the child rather than being a tutor. Understand the behaviour of your child, put yourself in their shoes and analyze the situation. You as a child went to various emotional situations and remember how your parents helped you to come out of the situation at all times.
Speakers/Mentors
Inderjyot Singh
Mind and Energy Coach
Inderjyot Singh is a Success Parenting Coach with 25 years of dynamic experience in Banking, Telecom, Training, and Education industry having worked in corporates like IndusInd Bank, ICICI Bank, Bharti Airtel, WWICS, and Reliance Communications Ltd.
Belongs to Delhi but worked in various cities because of professional assignments and has now shifted to Surat. Loves to travel to places of scenic beauty as it gives him inner peace, likes to listen to music as life is a song, and die-hard fan of watching movies as life is a story. Believes that life is a transformation and always learning from one and everyone. He is a certified NLP Master Practitioner, Law of attraction coach, Wellness coach, Voice, and accent trainer, Digital marketing trainer, and a Business coach. If you are looking for English public speaking and successful parenting he would like to associate with you.
Benefits Of Webinar
The webinar will help parents to Have a strong bond with their child that will improve their relationship together. Parents will be able to understand their children emotionallyand will be taught to tackle stubbonness in their child.

Teachers will be able to treat their students more like their children and the bond between teacher and student will improve.

Students will be able to share their feelings with their teachers. The bond of Teacher-student shall improve. Any student is a current child, he/ she will be able to understand their parents in a better manner.

Working Professionals will be able to guide, coach, mentor their siblings. All working professionals are future parents, they will be able to understand the importance of parenting which will help them in future.

Good parenting is dependent on relationship between both the spouses . Owing to this working professionals will be able to have a good marital relationship which will be a stepping stone for a lovely parenting relationship.
Webinar Stats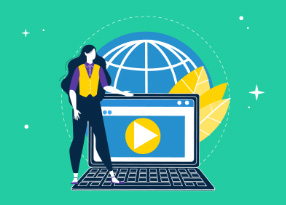 Reach:

Engagement:

Website Sessions:

Registrations: 8