About this webinar
The Art Of Keeping Yourself Balance In Adverse Situation
Change is incredibly individualised. Every person must think, feel, or act differently for change to happen in any company. Leaders must win over their followers one at a time, even in enormous businesses that rely on thousands of people to comprehend corporate strategies and translate them into suitable actions. Imagine 25,000 people going through conversion experiences and arriving at a preset location around the same time. It's understandable why corporate change is such a challenging and frustrating topic on almost every company's agenda.

The difficulty most executives face is that managing change differs significantly from any other managerial challenge they have ever experienced.
Life is full of good and bad situation. When things are going on track hardly we are bother about the consequences. The challenge is to balance our self in adverse situation. Both physically and mentally.
This webinar will showcase the path to tackle the bad situation.
Speakers/Mentors
Dr. Ajay Kumar Singh
Decision Making Ability And Motivational Speaker
Dr. Ajay Kumar Singh is a full-time Assistant Professor at Aryabhatta Knowledge University, Patna. Earlier, he was in TIAS, Indraprastha University, New Delhi. He used to teach various papers on Journalism and Mass Communication. He is also a proficient writer. He has written more than 300 Hindi poems. He is also interested in blogging and can be reached at www.okajay.blogspot.com. Dr Ajay is also active on Youtube related to the problem faced by society and youths especially. He is also a very good writer. He loves to write on Motivational topics, which motivates students for a better life and perform better in their studies. Ajay Kumar loves to teach students and also likes to encourage students for doing the same.
Benefits Of Webinar

.How to handle any situation with a positive attitude
.Learn about the various accepts one can face in thier life
.Learn to balance yourself in the adverse situation
Webinar Stats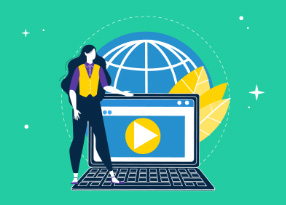 Reach:

Engagement:

Website Sessions:

Registrations: 9