About this webinar
The Essentials Of Success
The essentials of success... Well, do we know what it is? Or do you understand what the topic is trying to say? The topic does not give away much but has very strong and evidently useful information behind it. But the essentials of success are something that we should all know, no matter where we are in life, what we are doing or what we are doing.
The main and common essentials of success that everyone talks about are sleep, positive thinking and exercise. Yes, these things are really important, but do we know how to use these essential points for success in a more beneficial way so that you, or any person, can get the best out, by doing these three things.
Join FairGaze in this webinar to understand the topic and to learn everything more in-depth. Our mentor, Dr. Ajay Kumar Singh, will take children's questions and answer every query put out. During the webinar, different essentials of success will be discussed by our mentor.
Speakers/Mentors
Dr. Ajay Kumar Singh
Decision Making Ability And Motivational Speaker
Dr. Ajay Kumar Singh is a full-time Assistant Professor at Aryabhatta Knowledge University, Patna. Earlier, he was in TIAS, Indraprastha University, New Delhi. He used to teach various papers on Journalism and Mass Communication. He is also a proficient writer. He has written more than 300 Hindi poems. He is also interested in blogging and can be reached at www.okajay.blogspot.com. Dr Ajay is also active on Youtube related to the problem faced by society and youths especially. He is also a very good writer. He loves to write on Motivational topics, which motivates students for a better life and perform better in their studies. Ajay Kumar loves to teach students and also likes to encourage students for doing the same.
Benefits Of Webinar
You will be able to understand the true meaning of the phrase "essentials of success'.

You will be able to learn about many different types of 'essentials of success'.

You will be able to learn how you can use these 'essentials' for better use.

You will understand why the essentials of success' are necessary for every person, especially children.
Webinar Stats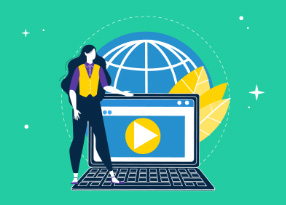 Reach:

Engagement:

Website Sessions:

Registrations: 42