About this webinar
The Importance Of Soft Skills For Teachers
An educator's expertise in their subject can be measured in terms of grades, certifications, and exams. There are some intangible qualities like Soft Skills that can't be measured but can help them become better teachers. Teachers can develop "Soft Skills" over time to connect better with students, colleagues, and parents of students.
Soft Skills are essential: to successfully communicate to students, and to provide feedback to students to help them grow.

Students are the future of a nation and teachers are responsible for making strong foundation in a student's life. Also, Students are expected to be effective communicators, so, for that teachers set an example of good communication each time they interact with parents and students. Good listening, speaking, reading, and writing skills are the signs of a successful teacher. Teaching is a comprehensive job, demanding a wide range of knowledge and skills containing hard and soft skills to successfully manage a class.

We would like to invite all the teachers out there to join this webinar to understand the role of teachers in pandemic situation, soft skills application by the teachers and much more.
Speakers/Mentors
Mr. Prashant Sharma
Corporate Soft Skills Trainer
Mr. Prashant Sharma is a Corporate Soft Skills Trainer, Motivational Speaker, Life coach and Consultant for soft skills (Business Communication, Leadership & Management and Personality Development) and Neuro Linguistics Programming. He is also a great partner who cares about your goals in aspects of Unlocking Creativity, Accelerating Innovation, Adapting to Change for Motivation and Life Coaching & Motivational Activities.
He has attended world class trainings from well-renown trainers on a variety of topics like-management, soft skills, life skills and Neuro Linguistics Programming. He has also delivered training in huge organizations like BPCL,SUZLON,JOHN DEERE etc. For over 17 years, he has been teaching entrepreneurs, educators, corporate leaders, writers and industrial groups for how to build innovative organisations and design the creative life they have. Effective Parenting is one aspect that he is best at.
Benefits Of Webinar
Teachers will get to understand why soft skills are important.

The role of teachers in current situation will be discussed.

Teachers will get to understand the post covid change in presentation style for virtual mode teaching.

Opportunity to directly question the mentor
Webinar Stats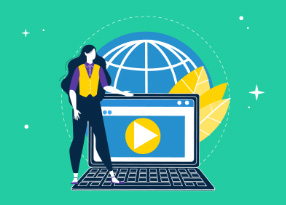 Reach:

Engagement:

Website Sessions:

Registrations: 168