About this webinar
The Power Of Reading
"Reading reminds you of how little you know" - James Baldwin

Reading is one of the main sources of knowledge for a person. The very beginning of formal education starts with illustrated books of Alphabets, Numbers and Animals and it goes till the time a person can read. There is no restriction of age for learning, a person can keep learning till their last breath.
In today's era, to be well aware is very important and a person keeps himself updated about the national as well as international affairs by reading newspapers and news articles online.

A well read and informed person can be more powerful than a person with physical strength, because sharpness of mind can win over foolish pride. And that is the power of reading. It not only strengthen your vocabulary and grip on the language, but it also widens yours perspective and adds multi-directional opinions to your vision.
Speakers/Mentors
Mr. Sahel Madakandy
Health, Productivity & Mindset Coach
Mr. Sahel Madakandy has experience working for 14 years in the IT sector in Bengaluru. And he is a former state-level athlete. Now, for a couple of years, Mr. Sahel and his wife are running their own venture in the area of health and productivity. They have been engaged in helping and mentoring people throughout the journey and have given multiple talks in various forums.
Benefits Of Webinar
Get to know how reading is a productive way of utilising your time

Learn about enormous number of benefits of reading habit

How to get habitual of reading if you haven't started yet

Ask questions to mentor directly.
Webinar Stats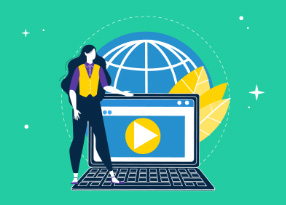 Reach:

Engagement:

Website Sessions:

Registrations: 18