About this webinar
The Power of the Subconscious Mind
The untapped power of the subconscious mind can lead you to new success in your personal life and business life. Discovering how to turn your thoughts into positive and implementing the law of attraction into your daily life can take you to new heights.
Modern Science says that 95% of the choices you make day to day have NOTHING TO DO WITH YOUR COGNITIVE THOUGHT. The remaining 5% of your day is being played out by YOU, YOUR THINKING MIND! Let's say that again, 95% of your day is not being played out by your thinking mind.
Speakers/Mentors
Mr. Anil Sharma
Life Coach
Anil Sharma has been a professional speaker, a life coach, and an entrepreneur for the last 5 years. After spending 11 years working in the corporate world he was truly fortunate to discover the coach and speaker in him. He lived with this feeling of breaking away for some time before finally taking the plunge when the addiction of a high paying job and a fancy job title couldn't hold him back anymore. He is a classic introvert who comes totally alive and turns in to an extrovert when on stage and while coaching people. Apart from his professional speaking career he also co-founded a Chai café brand called "Chaiyum" and a boutique investment firm with his friend and partner. According to him "finding and defining the purpose of our lives is the most important task one should have and we all owe it to ourselves to find it". When he is not working he loves to read, cook and practice/teach yoga.
Benefits Of Webinar
Understand The conscious and Subconscious mind
How to use The law of attraction
Principles and applications of Ask, Believe & receives
Visualization Techniques
Importance of Affirmations
How to make a vision board & Goal setting
Webinar Stats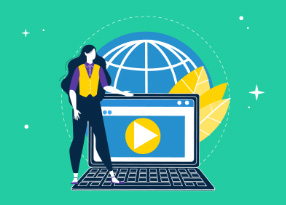 Reach:

Engagement:

Website Sessions:

Registrations: 72