About this webinar
Training In Bharatanatyam Enables Professional Development
Students are often not able to manage time for other co-curricular activities after attending classes for school. They often spend less time practicing their hobbies after school work, assignments, home work, projects, and their coaching classes. Add some surprise tests at the end of the week, and there!
It has widely debated whether academics is the only important element of a child's school life. Activities of all kinds are introduced in the curriculum with the idea that every student will achieve holistic development in all aspects of life. But most of these activities are generally overlooked and considered additional or supportive activities/subjects. On one hand where academics is essential we cannot deny that a child's development cannot happen without their participation in music and games, dance and plays, craft and clay.
FairGaze is bringing a session for children on Bharatnatyam and how it brings about professional development in children. It is a dance form that involves a combination of strenuous physical activity, graceful facial expressions, and a peaceful philosophical mindset. Bharathanatyam is one of the oldest dance forms with science education associated with it, and it has affected its dancers' way of life in many ways.
Speakers/Mentors
Dr. Pranitha Kamat
Bharatanatyam Artiste and Biomedical Scientist
Dr. Pranitha Kamat is a Biomedical Scientist who has researched for the past 7years in affiliation with Universities in Switzerland and the US. Her research focus is on vascular pathologies and has worked on research topics on heart infarction, breast cancer, and transplantation.
Dr. Kamat is also a Bharatanatyam artiste and educator. In 2019 she co-founded Dance Your Science, wherein the Bharatanatyam vocabulary is used to teach children and adults scientific topics. In 2020, she founded Natya Chittra, where she develops concepts and publishes educational books on Indian dance (www.pranithakamat.ch).
Benefits Of Webinar
You will get to learn the various lessons Bharatnatyam teaches you.

Get to know more about Bharatnatyam as an Indian classical dance form.

Learn how the dance form brings about professional development in children.

Engage and interact directly with the mentor in the session to ask your questions.
Webinar Stats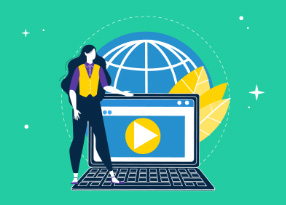 Reach:

Engagement:

Website Sessions:

Registrations: 26