About this webinar
Watercolor Landscape
Paintings are something we all love to see and sometimes try drawing. There are a variety of drawings like portraits, scenery, Landscapes, and many more. We can use different colors for the desired results, like oil pastels, sketch pens, crayons, pencil colors, watercolors, and many more.
Landscapes are the visible features of an area of land, and their landforms, and how they blend with natural or artificial attributes. Watercolor paintings are very soothing for the eyes to watch. It is also said to be the most difficult one. In watercolor painting, to avoid mistakes without consequences, it should be pre-planned. The selection of paper is mandatory for creating a watercolor painting. If it is not watercolor paper, it may tear while painting, as watercolor uses water to paint.
In this session, we will learn how to do landscape painting with watercolors. The mentor will guide you in painting a beautiful watercolor landscape painting.
Speakers/Mentors
Simran Singh Manral
Artist
Simran Singh, is a self-taught artist who has completed her Masters in Mass Communication and Journalism from Amity University. She's currently working as a freelance painter and also takes art workshops of watercolor paintings. Her main idea of art is to express herself through paintings and her style of painting is Impressionism and she mostly deals with watercolor and oil paints.
Benefits Of Webinar
Attend this webinar to:
-Learn about watercolor painting.
-Know about the dos and don'ts while painting.
-Learn the correct way of doing a watercolor painting.
-Learn the techniques of watercolor painting.
-Interact with the mentor in case of any doubts.
Webinar Stats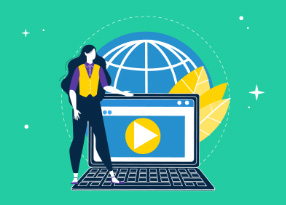 Reach:

Engagement:

Website Sessions:

Registrations: 13