About this webinar
Writing Skills: Brushing Up The Basics
In spite of the fact that it may appear that individuals who have the most to benefit from writing are essayists, administrators, finance managers, columnists, or featured subject matter experts.
All of us can learn something from creating and sharpening our writing skills, regardless of whether it's simply the basic act of keeping a diary.
As humans are social animals, we need to communicate with one another consistently.
Despite the fact that most of that cooperation is completed verbally or non-verbally, a lot of communication expects us to write. The most evident illustration of this is posts or messages on social organizations, for example, Facebook, Twitter, and Tumblr. This likewise incorporates instant messages we send each other on our cell phones, or through social media.
Obviously, messages actually have their place, and some even still clutch the under-appreciated skill of writing letters. In the end, writing skills matter and help us in our lives to express our thoughts.
Attend this session if you wish to polish your basics of English writing which will eventually help you to communicate better.
Speakers/Mentors
Anusha Pathak
Language Expert
Ms. Anusha Pathak has pursued her BA in Special English from St. Aloysius College and MA in Journalism and Mass Communication from Amity University. She is a language expert and has a hold on both American and British accents. She has expertise in speaking, writing, and reading. She has been teaching different courses in English for all age groups for five years and currently working as English Faculty at Mentor Language Institute and AIM Institute, adding to her talents she has a good hold on art and teaches traditional Sanskar Rangoli and Mehendi Designs.
Benefits Of Webinar
The session will do wonders by improving your communication skills.
It will help you to eliminate your stress and nervousness related to writing.
Attending this session will be a benefit as it will aim at polishing your basics of good writing.
It will help you express yourself better in written assignments and projects/informal communication messages, whether you are a student, parent, or a working professional.
Webinar Stats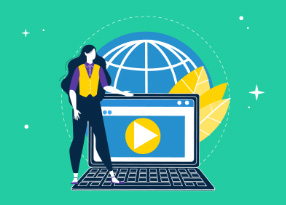 Reach:

Engagement:

Website Sessions:

Registrations: 45