About this webinar
5 Heroes of Nutrition
Whenever someone hears about nutrition the first thought in their mind is about a balanced diet that one must follow. But what a balanced diet should consist of? A balanced diet consists of 5 heroes, namely vitamins, minerals, carbohydrates, fats, and proteins makes a person healthy throughout their life.

This webinar will be around these heroes which boost our immunity, save us from diseases, maintain our growth and development. No nutrient must be neglected. Each and every nutrient has an equal and important role to play in our diet.
Neglecting one nutrient or others can take a toll on our health. In the webinar, you will be getting to know about the functions and classification of different nutrient.
Mentor will be throwing light on food items and souces that are high in that particular nutrient.

By debunking myths around the bad image of carbohydrates and fats this webinar will focus on the key nutrients and will contribute few tips from our mentor which will help parents and children to gain balance in their lifestyle.
These tips will help our audience to know about nutrition and what they are eating.


Speakers/Mentors
Rakshita Mehra
Food & Nutrition Expert
Ms. Rakshita Mehra is a young enthusiast who is very passionate about Nutrition. She holds a degree in B.Sc. Home Science with a specialization in Food and Nutrition from Lady Irwin College , Delhi University. She had also done an Internship at one of the best hospitals in Delhi, i.e. Safdarjung Hospital. She is a Certified Food Safety Supervisor by FSSAI. She is currently pursuing a Masters in Food and Nutrition. She is running a Health and Wellness page on Instagram namely Nutrishala wherein she shares healthy recipes, nutritional tips, and diet-related information. Her mission is to make our country India a healthy nation.
Benefits Of Webinar
Get to know all about to embrace your daily nutrient intake:
What are nutrition and nutrients.

Knowledge about the constition of food.

Functions and classification of nutrients.

Busting myths around few nutrients.

Food sources of different nutrients.
Webinar Stats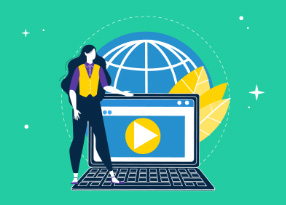 Reach:

Engagement:

Website Sessions:

Registrations: 31